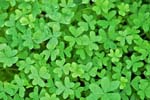 2022 Joint Conference
NAAIC, Trifolium, & Grass Breeders
June 7-9, 2022 · Lansing, Michigan

The joint meeting of the North American Alfalfa Improvement Conference (NAAIC), Trifolium Conference, and Grass Breeders Group will be held Tuesday through Thursday, June 7-9 at the Crowne Plaza Lansing West. The meeting will include a welcome reception, presentations, poster sessions, and an awards luncheon. The conference will also feature a bus tour.